1) Payments
Online payments are provided for us by ComGate Payment Gateway. The service provider ComGate Payments, a.s. is licenced as Payment Institution by the Czech National Bank. Payments made through the payment gateway are fully secured and all informations are encrypted.
Credit card payment
The fastest way to pay online. In the ComGate Payment Gateway interface enter the card number, validity date and CVC code - three numbers, which you find in the signature strip on the back of the card. Everything is secured by the 3D Secure standard.
Apple pay:
for users of Apple iPhone with the Safari browser, you can use the Apple pay service when paying by card. You have to have a credit card stored in your iPhone's wallet.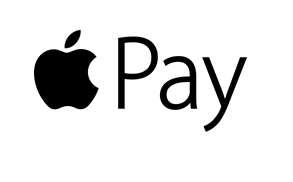 Bank transfer
Classic bank transfer which you make in your internet banking. After sending the order, you will see the payment instructions directly on the screen and you will also receive the e-mail with these instructions.
2) Shipping
Worldwide shipping is provided for us by Zaslat.cz and Czech Post.
Shipping price in EU is 15 - 30 € depending on country. VAT incl.
Shipping price in Europe (outside EU and Russia) is 50 € VAT incl.
Shipping in North America (USA + Canada), South Africa, Australia + New Zealand and Russia is 100€ VAT incl.