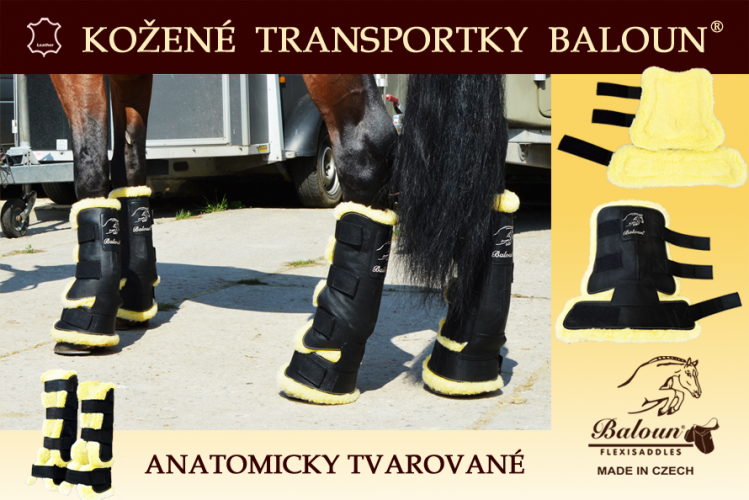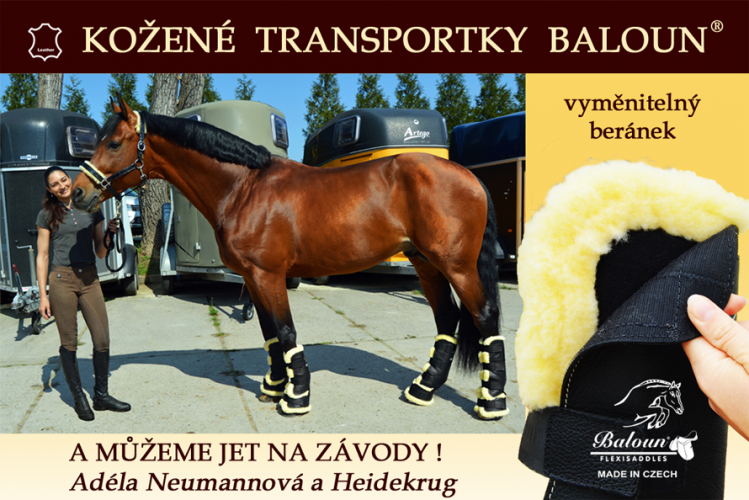 High comfort Real leather Czech product
---


Travel boots Baloun® made of leather meet the highest requirements for horse legs protection during transport. More
Product code: VN39 Shipping and Payment


Travel boots Baloun® made of leather meet the highest requirements for horse legs protection during transport. More
Product code: VN39 Shipping and Payment
The travel boots Baloun® made of leather meet the highest requirements for horse legs protection during transport. Travel boots are very comfortable and easy to clean. They are made of cowhide leather and synthetic, anti-allergic sheepskin. Sheepskin is suitable for horses sensitive to dampness, removable with velcro and still soft and submissive even during long-term use.
Long lifetime and easy maintenance is ensured due to the impregnated leather and used materials. You can clean the boots with water and sheepskin can be washed at 30°C.
Available with extra sheepskin set.
The price is for the whole set.