PROFI PAD - contrast design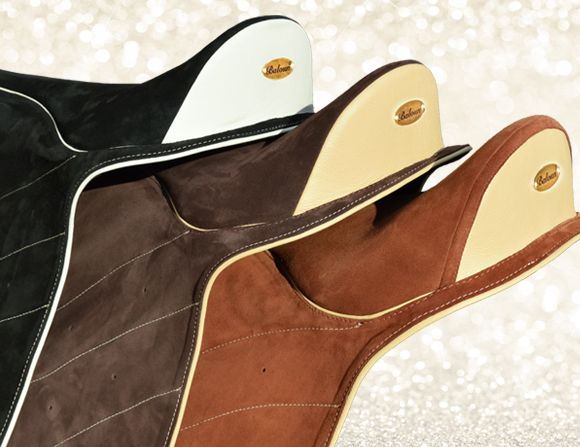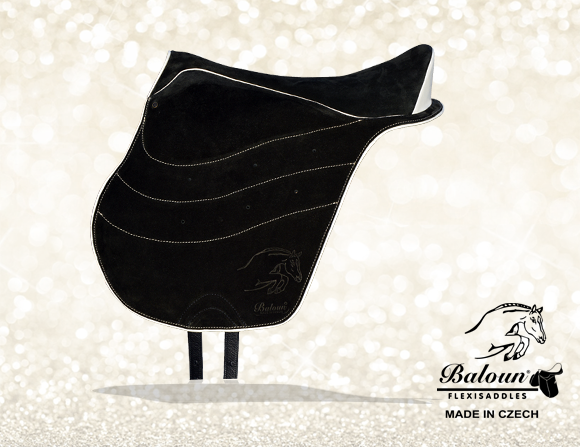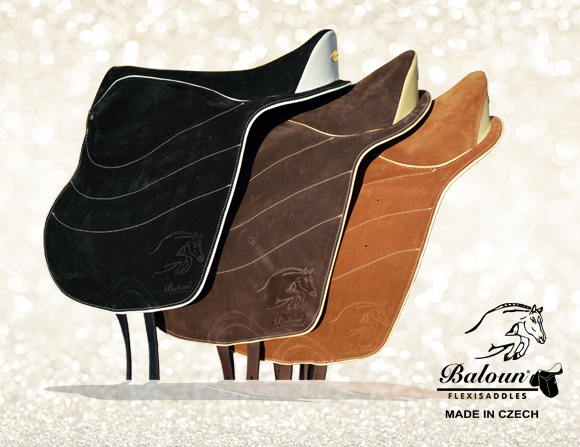 Video about training in PROFI PAD Baloun®. Find English subtitles on our YouTube channel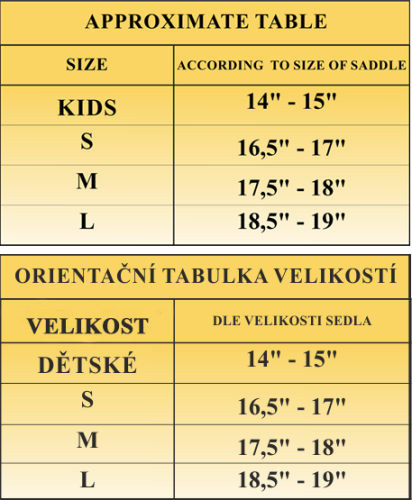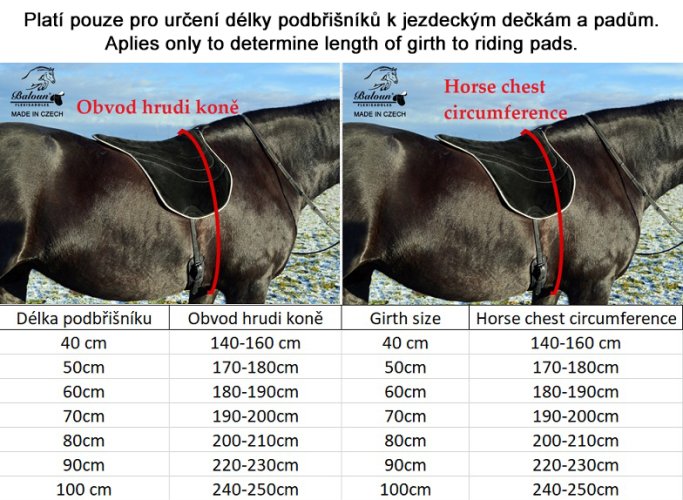 PROFI PAD - contrast design
High comfort Real leather Czech product
---

PROFI PAD is riding pad with a medium deep seat used for contact riding without saddle and stirrups, suitable for all horses breed. More
Product code: VN33-11 Shipping and Payment

PROFI PAD is riding pad with a medium deep seat used for contact riding without saddle and stirrups, suitable for all horses breed. More
Product code: VN33-11 Shipping and Payment
PROFI PAD is riding pad with a medium deep seat used for contact riding without saddle and stirrups, suitable for all horses breed.
Riding in PROFI PAD is very pleasant and comfortable thanks to the seat. The rider sits in the seat as well as in the saddle. Rider is supported at sacrum section and makes less effort to keep straight and correct sitting position. The seat is made of three layers, between two layers of latex foam is one layer made of thermoactive foam gel. Latex absorbs shocks and thermogel dampens them. The flaps are without filling so the rider has a very good contact with the horse. PROFI PAD is made of anti-slip velour leather and the flaps are perforated with ventilation vents. On the bottom side is a foam with a textile which is resistant to horse sweat and therefore it does not stiff.
PROFI PAD is without a frame or exchangeable gullet and for this reason it can be purchased without fitting. We recommend saddle pad under the PROFI PAD.
It is necessary to tighten up the girth correctly for a good stability of Profi pad!
seat helps the rider to stabilize the sitting posittion, thanks to better stability rider can easily maintain a common center of gravity with the horse

support of the correct use of shins, very suitable for correcting sitting and habits

thanks to close contact with the horse the rider learns to better perceive the movements and reactions of the horse, so we also recommend it for beginners and children
we recommend PROFI PAD for all horse breeds and sensitive riders, who ride horse with high withers

we produce riding pads Baloun® only without stirrups for reasons of safety riding
We produce PROFI PAD in various sizes, choose your size according to the table with approximate sizes.
To guarantee the correct function of the pad, we supply it AUTOMATICALLY as a set with a girth of our brand. Select the type of girth in product configuration.
Types of girths in set with the pad you find
here: girth - short straight
here: girth - short straight with thermogel
Why it is necessary to use original girth Baloun? All Baloun pads are developed and tested with an original girth. Our girth is with elastics on both ends and its elasticity is exactly as it needs to be for correct function of pads Baloun®. Some girths of other brands are without elastics and it can make a pressure on the horse or girths with too big elasticity of elastics can rotate or sliding on the horse. Because we can not guarantee girths of other brands we sell it only as a complet. If we are to guarantee a proper function of pads Baloun® it is neccessary to use it with girth Baloun®.
How to measure the circumference of the horse to correctly determine the length of girth?
The circumference of the horse is measured just behind the withers. The easiest way is to take the twine, measure the circumference and then remeasure the twine with a meter.