PONY TENDON BOOTS - LUXURY - WITH THERMOGEL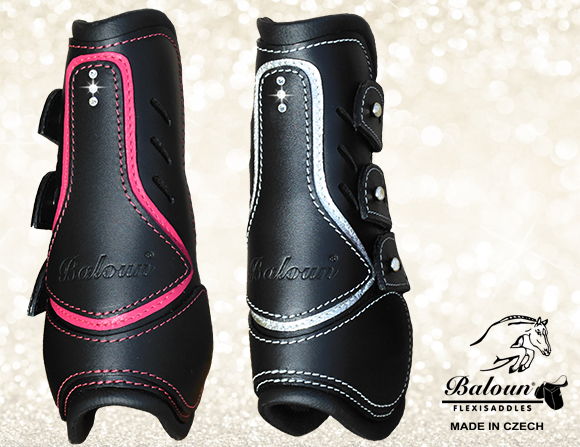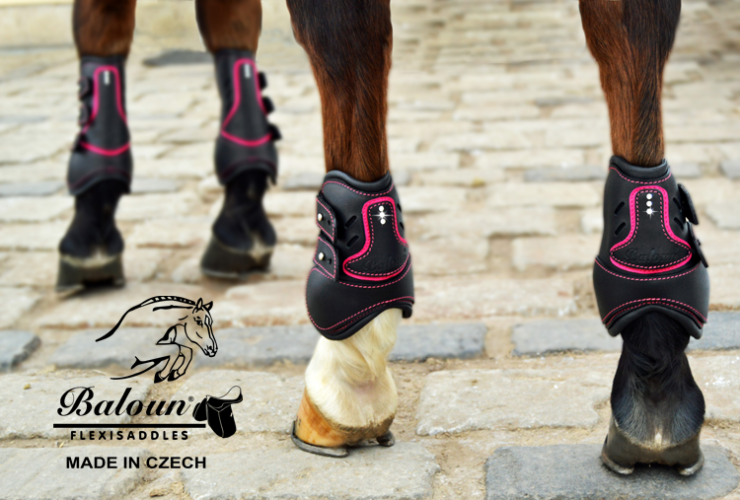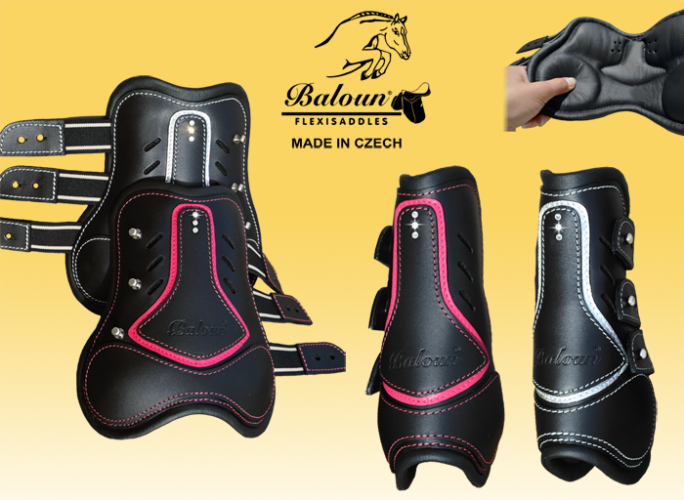 PONY TENDON BOOTS - LUXURY - WITH THERMOGEL
High comfort Real leather Czech product
---


Luxury pony tendon boots Baloun® with Swarovski crystals and thermoactive gel for horse leg protection More
Product code: VN21-2 Shipping and Payment


Luxury pony tendon boots Baloun® with Swarovski crystals and thermoactive gel for horse leg protection More
Product code: VN21-2 Shipping and Payment
Luxury PONY tendon boots Baloun® are made of leather with thermoactive gel. Anatomically shaped tendon boots copy and adapt to the horse leg after short using and thanks to anatomical shape keeps well on the leg and boots do not turn
The inner part of the tendon boots is made of leather padded with thermoactive gel which adapts even to the anatomical disproportions of the leg. Boots allow comfortable protection of tendons and joints and it is very pleasant for horse and does not limit his movement.
The outer part of boots is made of high-quality leather, which is strong enough to withstand shocks and it is flexible at the same time. Ventilation vents prevent the leg from excessive sweating. Clips fastening is fast and easy.
The boots are decorated with SWAROVSKI crystals. You can also choose leather color of the boots and design leather.
Thanks to high quality materials and handwork Baloun® horse boots are easy to maintain and long service life is ensured. You can clean the boots with water.
The price is for one pair.
! Discount price -22€ for tendon & fetlock boots set !