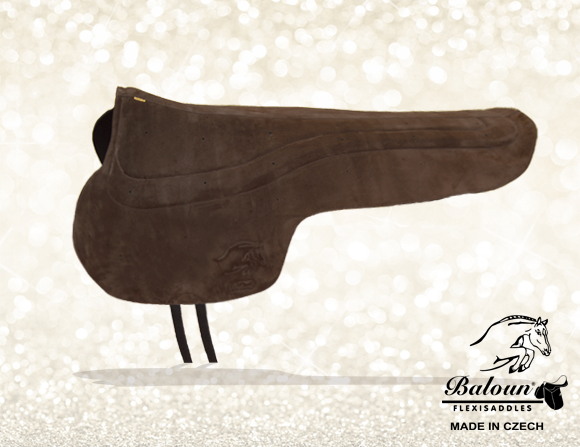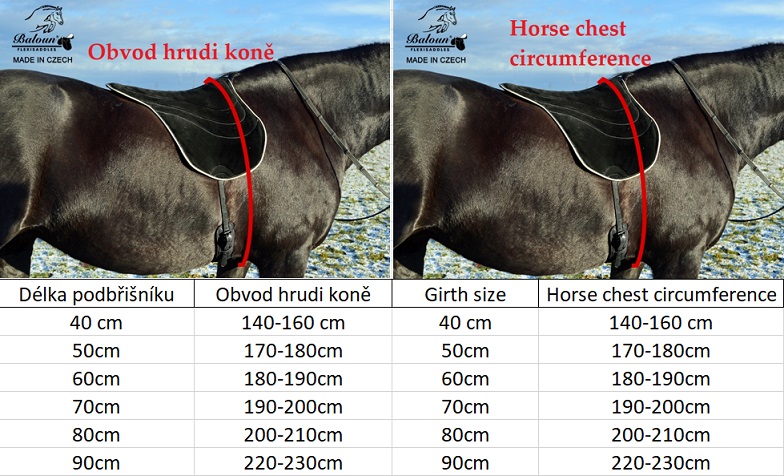 High quality Real leather Czech product
---

Large hiporehabilitation pad for lying patient. More
Product code: VN04-4 Shipping and Payment

Large hiporehabilitation pad for lying patient. More
Product code: VN04-4 Shipping and Payment
Large hiporehabilitation pad Baloun® for lying patients made of non-slipery velour leather, softly padded by latex and perforated. The pad is anatomically shaped and suitable for all horse breeds.
One universal size for adults.

We produce riding pads Baloun® only without stirrups for reasons of safety riding
To guarantee the correct function of the pad, it comes AUTOMATICALLY as a set with a girth of our brand. You select the type of girth in product configuration.
Types of girths in set with the pad you find
here: girth - short straight
here: girth - short straight with thermogel

How to measure the circumference of the horse to correctly determine the length of girth?
The circumference of the horse is measured just behind the withers. The easiest way is to take the twine, measure the circumference and then remeasure the twine with a meter.