KID'S MINI SADDLE - MODEL 1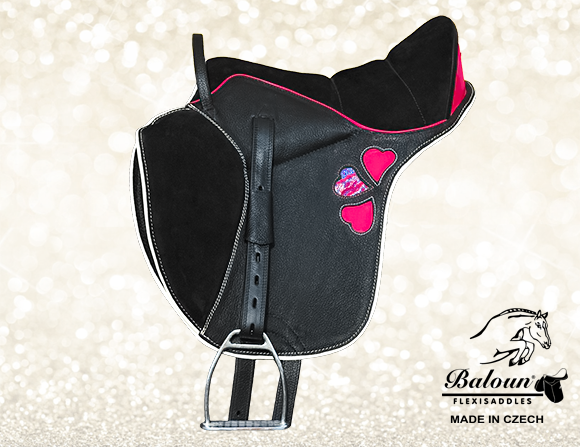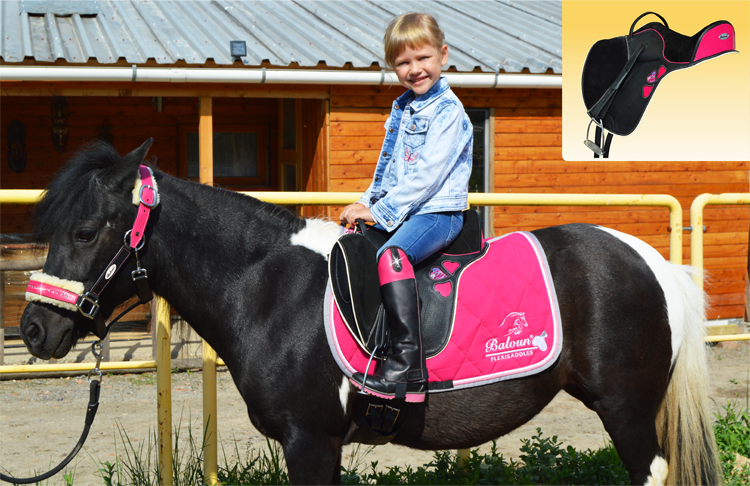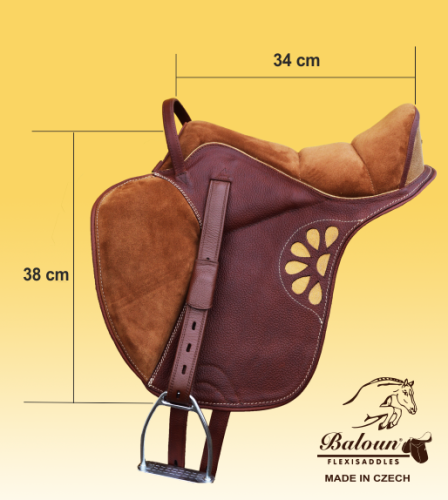 KID'S MINI SADDLE - MODEL 1
High comfort Real leather Czech product
---

Leather treeless MINI saddle Baloun® for the first rides in the saddle. For children up to 25 kg. Model No. 1, Design variant - black colour, pink hearts on both sides, pink back cantle and paspel, light hem and stitching. The MINI saddle is possible to buy without fitting process. More
Product code: VN17-1 Shipping and Payment

Leather treeless MINI saddle Baloun® for the first rides in the saddle. For children up to 25 kg. Model No. 1, Design variant - black colour, pink hearts on both sides, pink back cantle and paspel, light hem and stitching. The MINI saddle is possible to buy without fitting process. More
Product code: VN17-1 Shipping and Payment
Leather treeless MINI saddle for the first rides in the saddle. For children up to 25 kg. Model No. 1, Design variant - black colour, pink hearts on both sides, pink back cantle and paspel, light hem and stitching. The MINI saddle is possible to buy without fitting process.
Thanks to the very comfortable thermogel on the seat the child is supported at lumbar section and expends less effort to a maintain proper sitting position. The sit of the rider becomes fixed and stable and the child can better maintain a common center of gravity with horse. Mini saddle has adjustable knee blocks.
The seat and knee rolls are made of anti-slip velour leather. In the front part of the MINI saddle is firmly sewn strap as a support for children. The bottom of the MINI saddle is made of a foam with textile resistant to the horse's sweat. Therefore, it doesn't become stiff and hard.
MINI saddle set includes stirrups and stirrup leathers.
To guarantee the correct function of the MINI saddle, we supply it AUTOMATICALLY as a set with a girth of our brand. You select the type of girth in product configuration.
Types of girths in set with the MINI saddle you find
here: girth - short straight
here: girth - short straight with thermogel

How to measure the circumference of the horse to correctly determine the length of girth?
The circumference of the horse is measured just behind the withers. The easiest way is to take the twine, measure the circumference and then remeasure the twine with a meter.
Parameters:
Seat: medium deep
Weight: 2kg
Size:

 

12″