HALTER - WITH REMOVABLE SHEEPSKIN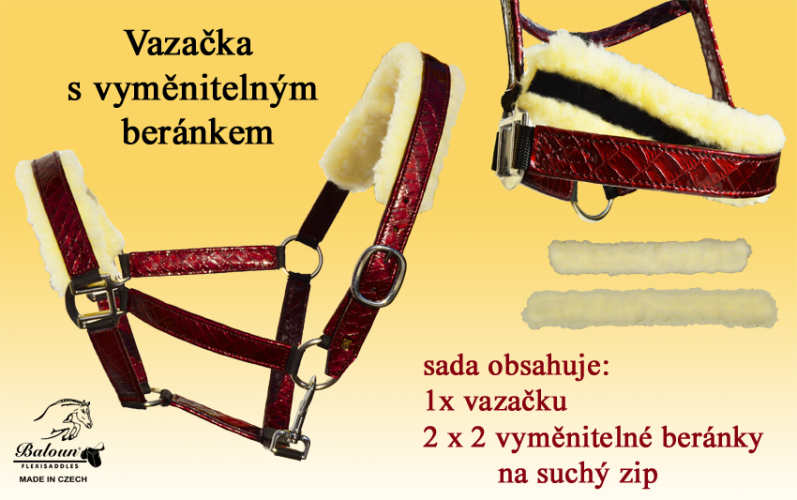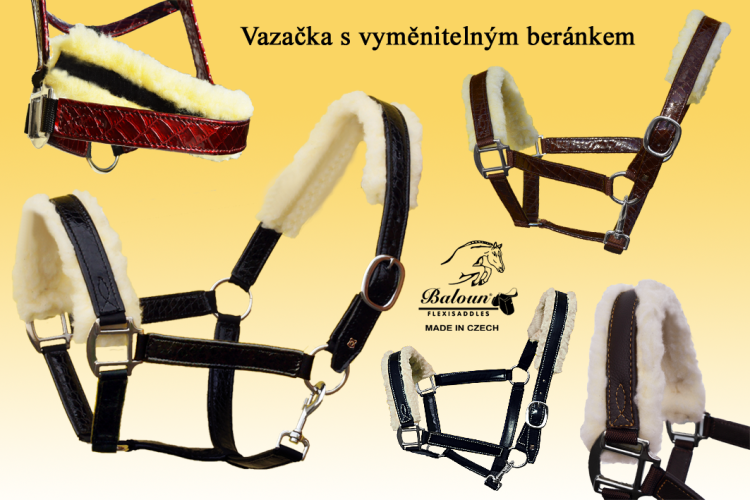 HALTER - WITH REMOVABLE SHEEPSKIN
Comfortable even for sensitive horses Real leather Czech product
---

Luxury halter Baloun® made of leather with removable anti-allergic sheepskin. Possible with SWAROVSKI crystals. More
Product code: VN15-3 Shipping and Payment

Luxury halter Baloun® made of leather with removable anti-allergic sheepskin. Possible with SWAROVSKI crystals. More
Product code: VN15-3 Shipping and Payment
Luxury halter Baloun® made of leather with removable anti-allergic sheepskin. You can choose leather color, design leather, contrast stitching, fittings color and SWAROVSKI crystals. Complet includes halter and two pieces of substitute sheepskin. Synthetic, anti-allergic sheepskin, removable with velcro is still soft and submissive even after prolonged use. Additionally, it can be washed at 30°C.
Halter is soft, submissive but also strong, because it is made by a special technique. Individual parts of the nylon strap are wrapped in soft leather. Suitable for horses sensitive to dampness. Padded noseband and headpiece by sheepskin.
Thanks to high quality materials and handwork Baloun® halters are easy maintain and long service life is ensured.