GIRTH - LONG WITH SHIELD AND THERMOGEL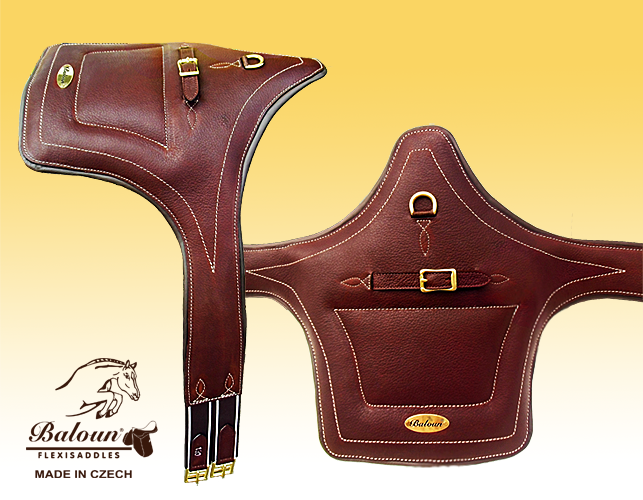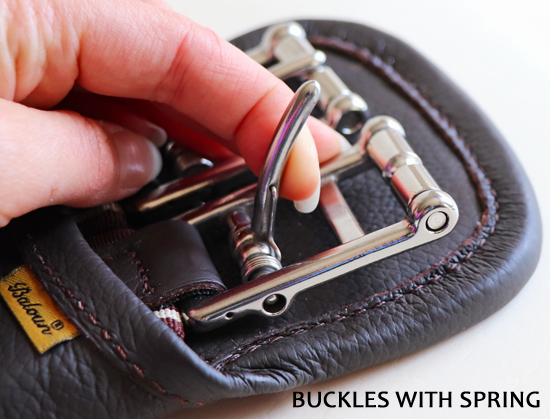 Video about benefits of Baloun® leather girths. Find English subtitles on our YouTube channel
GIRTH - LONG WITH SHIELD AND THERMOGEL
Comfortable even for sensitive horses Real leather Czech product
---

Long jumping girth Baloun® with a shield and thermogel. Anatomically shaped shield protects the horse chest. More
Product code: VN11 Shipping and Payment

Long jumping girth Baloun® with a shield and thermogel. Anatomically shaped shield protects the horse chest. More
Product code: VN11 Shipping and Payment
Jumping girth Baloun® with a shield to protects horse chest. The girth made of leather is padded by thermoactive foam gel which absorbs the pressure together with elastics on both ends. It brings the better stability of the saddle on the horse. It's more comfortable and gives horses better comfort in daily work and sports performance. The inner side of the girth is made of an impregnated leather, which does not absorb sweat and therefore leather doesn't become stiff, cracked or rough. The girth stays always soft and flexible and does not bother the horse. Maintenance is also very simple. The flexibility of elastics is just perfect for being stable and sufficiently flexible.
STAINLESS STEEL BUCKLES WITH SPRING simplifies rider's tightening of girth from the saddle. We offer buckles with spring only in silver colour.
THE GIRTH IS A SUITABLE ALTERNATIVE TO GIRTHS WITH A SHEEPSKIN, USED FOR SENSITIVE HORSES.