FULLY GELLED RIDING PAD
- Color: Red + black hem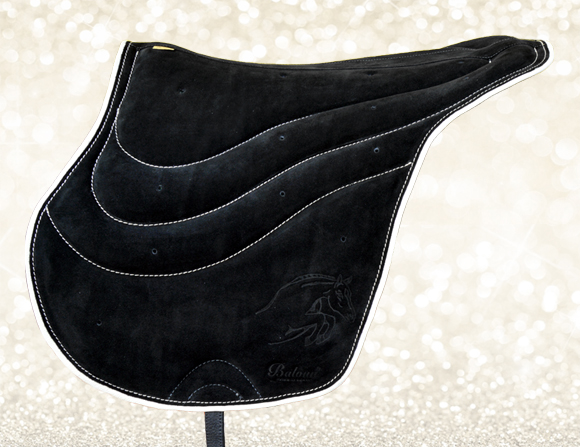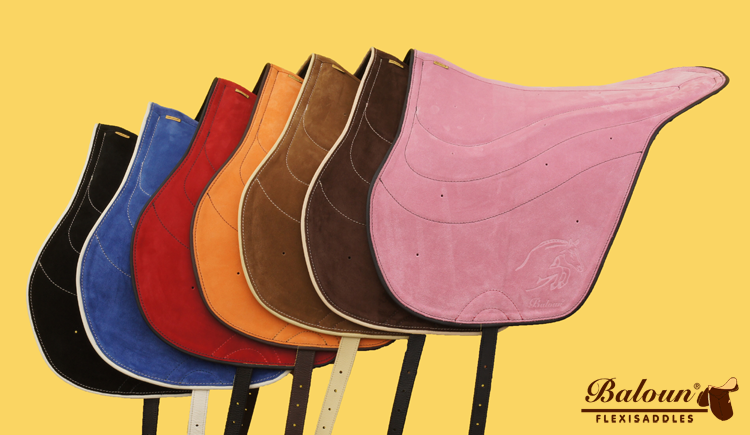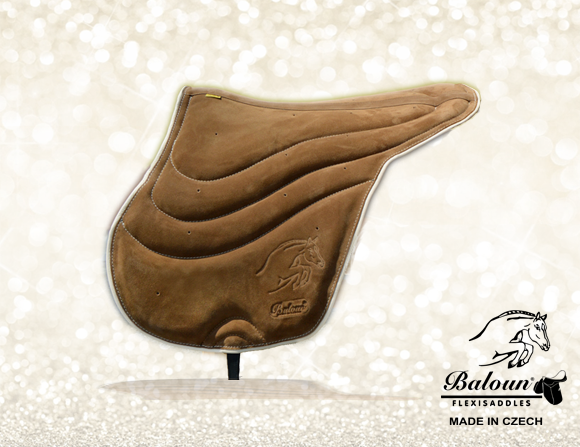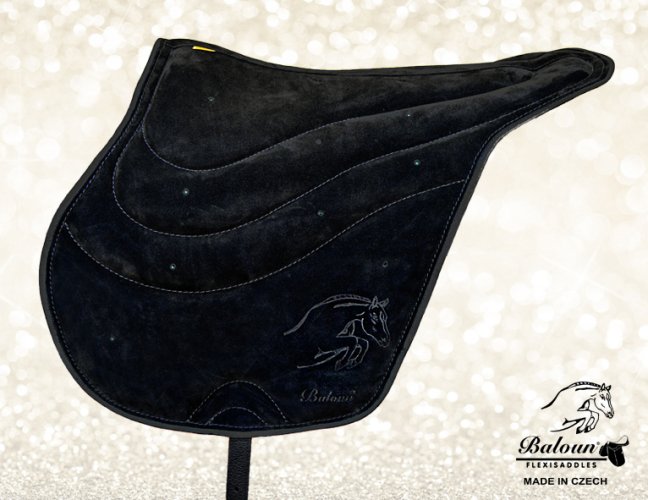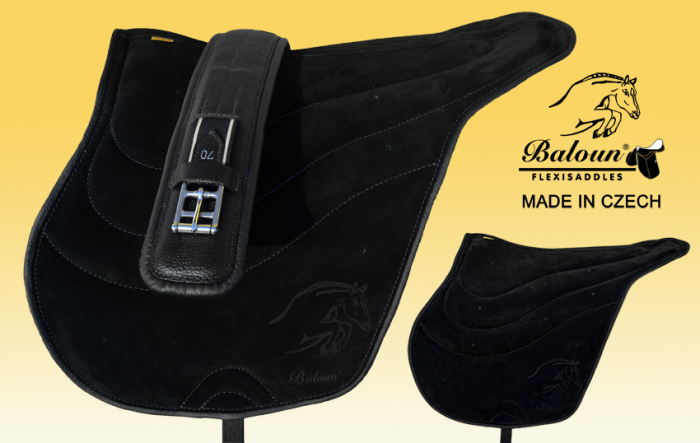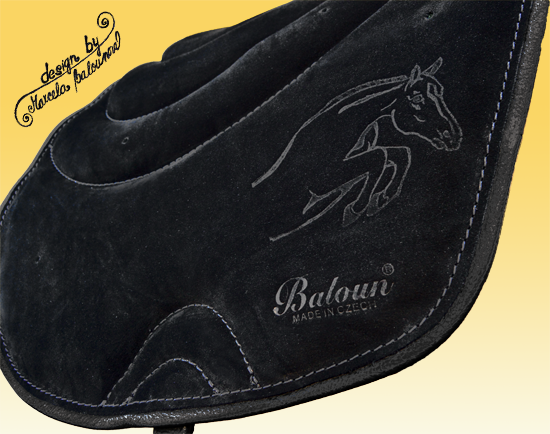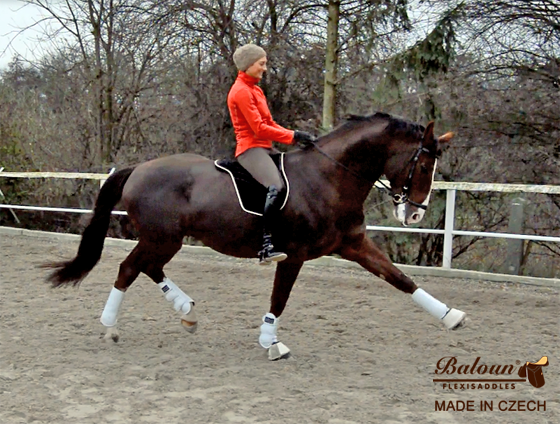 Video how Baloun® pad works. Find English subtitles on our YouTube channel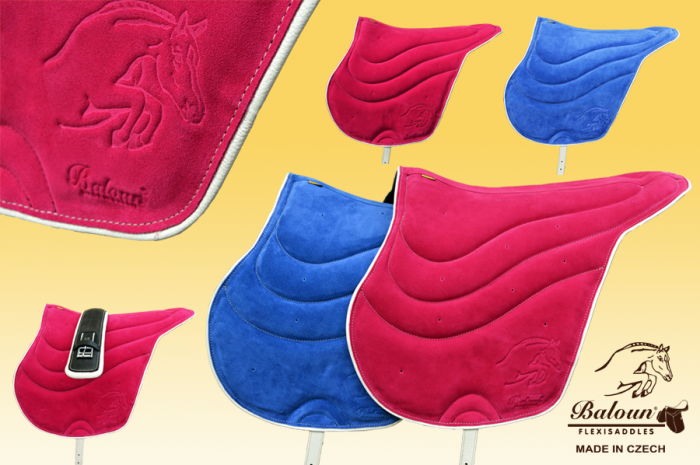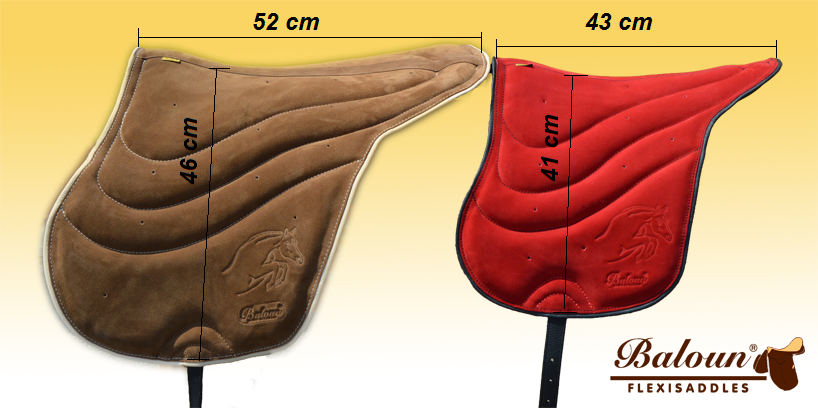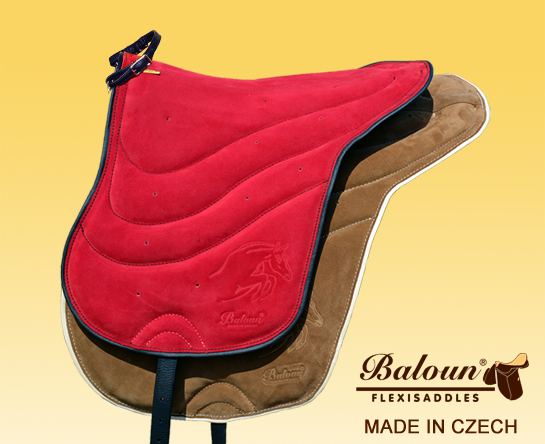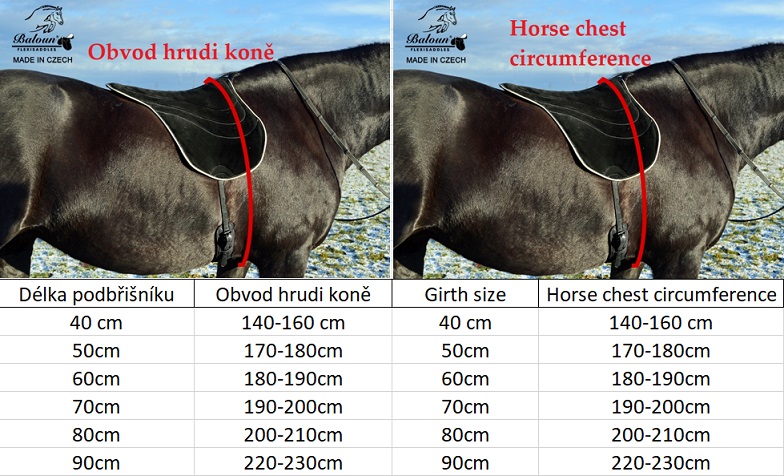 FULLY GELLED RIDING PAD
- Color: Red + black hem
High comfort Real leather Czech product
---

RIDING PAD - for a close contact riding without saddle and stirrups. Riding pad is treeless and without exchangeable gullet - it can be purchased without fitting. More
Product code: VN04-9 Shipping and Payment

RIDING PAD - for a close contact riding without saddle and stirrups. Riding pad is treeless and without exchangeable gullet - it can be purchased without fitting. More
Product code: VN04-9 Shipping and Payment
Color
Availability
Price
Quantity
IN STOCK !
310 €
Made-to-order
326 €
Made-to-order
326 €
Made-to-order
326 €
Made-to-order
326 €
Made-to-order
326 €
Made-to-order
326 €
Made-to-order
326 €
Next
Riding pad with two layers, the base layer is made of latex foam and the upper layer is made of thermoactive gel. Thermoactive gel is on entire upper surface, works on a heat basis and shapes according to the rider's sit. Riding pad is made of anti-slip velour leather and it is perforated with ventilation vents. On the bottom side is a foam with a textile which is resistant to horse sweat and therefore it does not stiff.
Riding pad is used directly on the horse without any saddle pads. Riding pad is treeless and without exchangeable gullet and for this reason it can be purchased without fitting process.
It is necessary to tighten up the girth correctly for a good stability of riding pad!

thermoactive gel copies the shape of the rider's sit and thanks to better stability rider can easily maintain a common center of gravity with the horse

support for the correct use of shins, very good for correcting sitting and habits 

thanks to close contact with horse the rider learns to better perceive the movements and reactions of the horse, we also recommend the pad for beginners and children

We recommend Fully gelled riding pad even for higher weight categories. For sensitive riders, who ride horse with high withers we recommend: ACADEMIK PAD - SPECIAL, PROFI PAD, TREKKING PAD
we produce riding pads Baloun® only without stirrups for reasons of safety riding
The price includes girth.
How to measure the circumference of the horse to correctly determine the length of girth?
The circumference of the horse is measured just behind the withers. The easiest way is to take the twine, measure the circumference and then remeasure the twine with a meter.
Availability:
In stock - black velour leather with black hem at the price of 310 €.
Made to order - color variants in configuration at the price of 326 €.