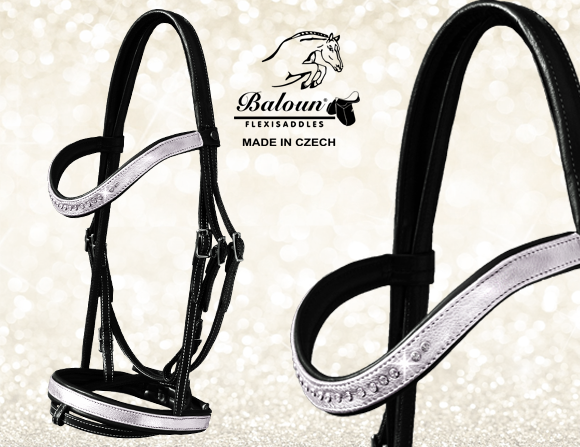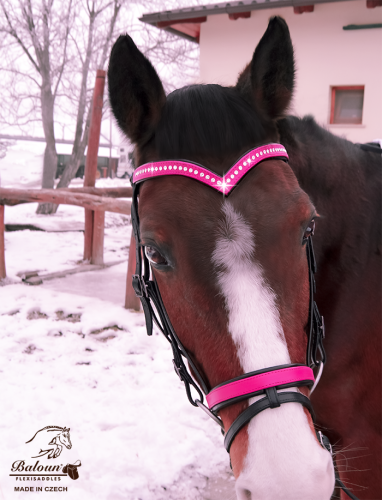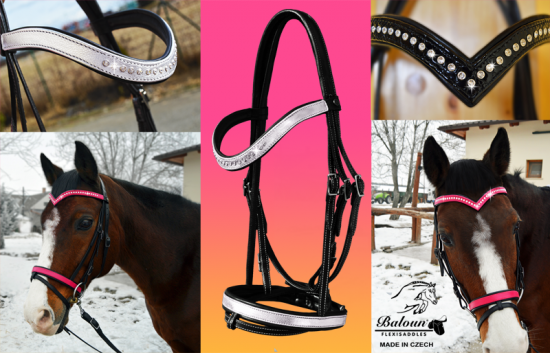 Comfortable even for sensitive horses Real leather Czech product
---

Luxury PONY bridle Baloun® is submissive and very comfortable for horse even in places of intense presure on the horse's head thanks to soft padding. More
Product code: VN13-8 Shipping and Payment

Luxury PONY bridle Baloun® is submissive and very comfortable for horse even in places of intense presure on the horse's head thanks to soft padding. More
Product code: VN13-8 Shipping and Payment
Luxury bridle PONY Baloun® made of leather is submissive and very comfortable for horse even in places of intense presure on the horse's head thanks to soft padding. Baloun® bridle is very strong because it is made with technology where the nylon strap is wrapped in soft leather. Zero pressure (lined crown piece, browband and cavesson/noseband). Thanks to high quality materials and handwork Baloun® bridles are easy to maintain and long service life is ensured.
You can choose browband shape and color combination decorated with Swarovski crystals. For PONY bridles we also offer PONY leather reins in 240cm of lenght.
The PONY bridle size is suitable for larger sport ponies.